Recordings from this event are available from my shop here.
You can read more about the Christ Heart energy, some of the back story, as well as my own experience of it, here.
Dear friends
What an absolutely wonderful, magical start to 2020 Janet and Zac gave us at the channelling evening last night!
It felt like a huge honour to be part of Zac's first ever revelations about the Christ Heart energy which has just started to come to Earth!
This is nothing to do with religion, Zac said – it is simply fact, and the Christ Heart energy is available to anyone. Linked to the current divine masculine energy, and due to changes in the structure of the universe, gateways are opening up through the higher realms and allowing waves of the Christ Heart energy to come to Earth and humanity. Not only Earth, but our entire 'cuboid of the universe' plays a part. Zac even said that although he usually avoids such grand words this is a wave of mass awakening on Earth.
He went into detail about children being activated to it, what parts of the world it is happening in first and why, as well as describing how we can make active choices to allow the Christ Heart energy in and choose to let it propel us into "a future we perhaps only dreamt of". In turn we then become a guiding light for others, to radiate light in the world.
He also described how the Christ Heart energy is part of our core evolution structure and how we can choose to welcome in our next level of evolution within our own soul. It truly is the second coming of Christ – en masse, in wave after wave.
If you would like to get the full story and all the details, all this and much more is in the recording from this channelling evening, available to purchase now from my shop.
You can read more about the Christ Heart energy, some of the back story, as well as my own experience of it, here.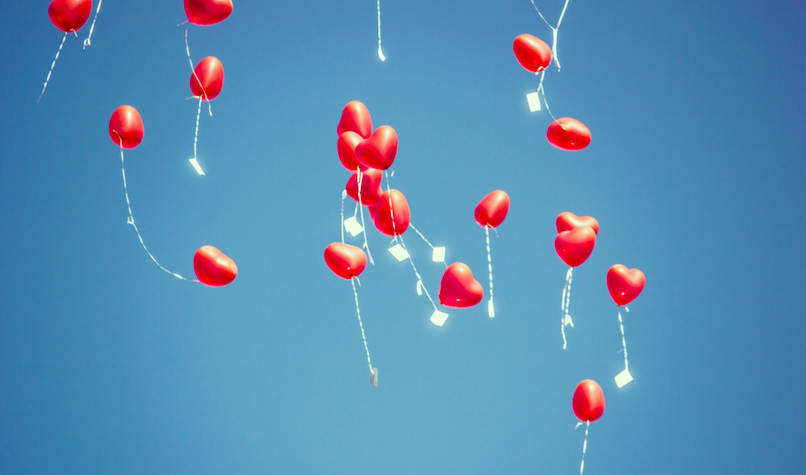 UPCOMING EVENTS
It is safe to say that the Christ Heart energy will be a central theme of 2020 and beyond, and it will play a big part in many of my upcoming events, among them;
Guided meditation energy baths
An oasis of bliss and soothing relaxation in your daily life, you are surrounded by loving energies while you simply flow along with the sound of my voice guiding you on a mini adventure.
Live channelling, sounding and ancient soul languages
'Open mic' for the group of guides and higher beings who work through me to share freely with us whatever they want. These events tend to have a really beautiful, sacred atmosphere of spirit connecting with us at a deep level in a gentle way.
Talks
Regular talks on a wide range of subjects related to spirituality, personal growth and evolution, living in harmony with nature, inspiration for creating a better way of life on Earth and many other interesting topics.
Festival of the Heart
A day of celebration and enjoyment of our incredible, powerful, creative, transformational, beautiful and many-dimensional hearts!
Janet Treloar & Zac
Janet channelling Zac, 'a guide for the future' in his own words, and ascended master Djwal Khul in his more famous aspect. Zac teaches, inspires and guides us in his fun and gentle way, and answers our questions with wisdom and love.
More detail, dates and locations will be coming soon!
If you are interested in the guided meditation energy baths, live channelling events or talks it would be wonderful if you could let me know whether weekdays or weekends and daytime or evening would be preferable to you, and I will try to accommodate as many people as possible.
The text below was one I felt I wanted to include last night, and which I read at the end of the evening. In many ways it feels extra pertinent to remind ourselves of this message now that we have finalised long cycles and are beginning a new cycle of energies and experience.
LOVE IS THE NEW WAY OF LIVING
Love! Love in your hearts – this is the new way of living.
Living with love first and foremost, love at the front of your hearts, love filling your hearts, your lives, your world. Love is the ultimate truth, the only truth really. At the deepest levels of existence there is only love; it is what you come from, it is your true home, it is were you are going. Love conquers all – this is true. Pure, unconditional love is stronger than anything. It will always be what is left when all else has fallen, has passed. You can never lose love, because you are – in your essence – love. It is what you are made from, your core, and your existence is anchored in love, born out of love, held in love. Trust this. When all else is peeled away, when sorrow, grief, loneliness, detachment is peeled off, what is left at your core is love – your divinity.
Remember that you are never truly alone. We are always with you. Whenever you wish to connect with us just open up to us, allow your armour to fall, allow your shell to remove, connect with us, your guides, your helpers, we who love you unconditionally, purely, always.
'Love is the new way of living' along with more channelled texts can be found at www.happy-earthling.org
Finally I would like to say a huge thank you to all of you who came to our Zac channelling evening last night and made it such a lovely, warm and open hearted evening, and an extra special thank you to Janet Treloar for allowing us all to have these magical, profound and evolutionary experiences!
I wish you all a very happy 'new cycle of energies' as Zac calls it, and a big, warm, loving Christ Heart!