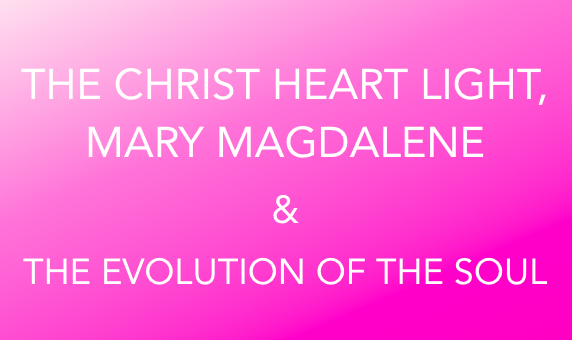 'The Christ Heart Light, Mary Magdalene & The Evolution of The Soul'
Janet Treloar channelling Zac / Djwal Khul March 2020
The ascended master Djwal Khul, or Zacharia as is another one of his aspects, speaks directly to us here through out-of-body channeller Janet Treloar. In this groundbreaking conversation with Theresa Dahl he gives us all a deep and comprehensive insight into The Christ Heart Light and the Magdalena energy, and what they embodied in the incarnations of Jesus and Mary Magdalene, as well as who they are in a wider perspective throughout the ages. Going into great detail to help us understand these two energies in a new way, how they work together in oneness, and how they come to us both through the universe and through the Earth, he shares profound and often astonishing wisdom – timeless but also very much for this new era.
Zac also talks about this Easter of 2020 and how a crescendo of Christ Heart light rays, along with the Magdalena energy, will culminate around that time in an energy of purification, liberation from the past, and rebirth – available to all of us – as part of the evolution of our soul.
This – and much, much more – is covered in this amazing and potentially deeply transformative 1 hour 15 minute talk which offers enlightenment, soul evolution, inspiration and as always – loving guidance.
In addition, Zac takes us through a beautiful 24 minutes long Source Light Energy meditation to help us at this time. This is his description of it:
"A heart based meditation to help you thrive in this uncertain world, to help you grow in your levels of heart's ability, to strengthen your energy field, and to bring through that little special super human that is there within you".
Among some of the most astonishing channelled information I have heard, and insights which could help us in our evolution of self at a deep level at this time of unprecedented change, this 1 hour 40 minute recording is well worth your time! If you would like more information and further understanding of this topic you can find this in The Return of The Christ Heart to Earth, also available from my shop.
GBP £15 (+VAT)
1 hour 40 minutes audio recording of a live channelling in conversation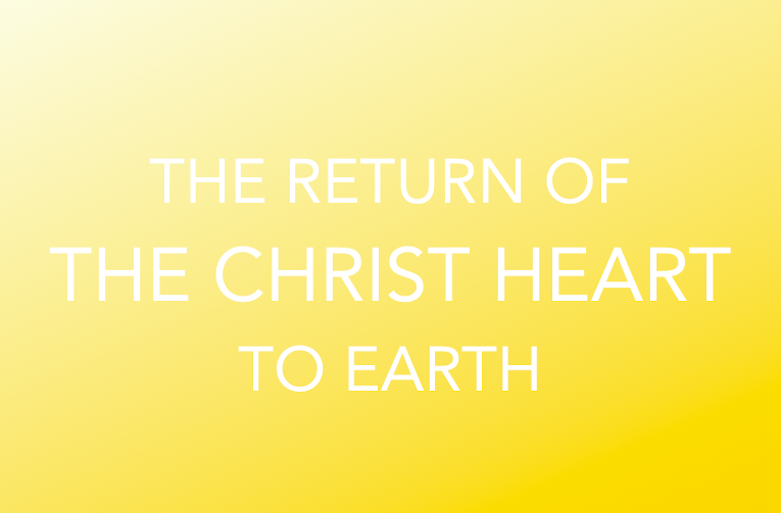 'The return of the Christ heart to Earth'
Janet Treloar channelling Zac / Djwal Khul January 2020
The ascended master Djwal Khul, or Zacharia as is another one of his aspects, speaks directly to us here through out-of-body channeller Janet Treloar. This is the first time he talks publicly about the 'second coming of Christ' which is coming in to the Earth now in waves and connecting with us through our hearts. He describes how children are among the first to experience this heart activation and consequently carry the Christ Heart light on Earth. He also talks about what areas on Earth are feeling it the most first of all, and why. This Christ Heart ray is nothing to do with religion, he says, it is simply fact, and is equally accessible to everyone on Earth. It is anticipated this will create waves of mass awakenings.
GBP £7 (+VAT)
48 minutes audio recording of a live channelling event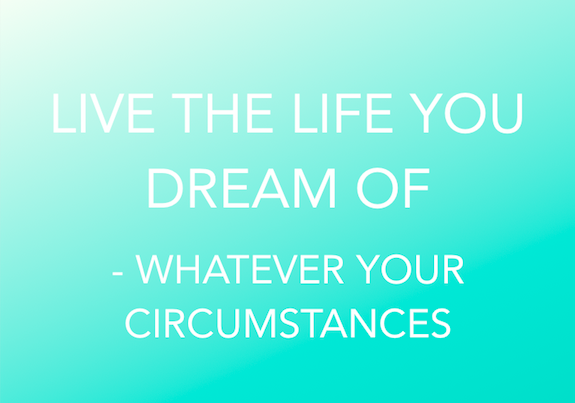 'Live the Life you Dream of – Whatever Your Circumstances' 
Janet Treloar channelling Zac / Djwal Khul May 2019
The quote below was the description Zac gave in advance of this talk in May 2019. However, it turned out to be a timeless talk, not only for 2019 but truly a classic that is both inspirational, illuminating and healing, because it is very much about the nature of being human.
"The time that we are moving into, particularly in this country, people are very concerned – what it means for the future. What we are going to talk about is very much about creating the life you live within the habitat that you exist within. So whatever is going on in your habitat, in other words whatever is happening – whether it be with community, government, neighbours, overbearing relatives, difficult friends – how you can not just rise above, not shy away, but how you can meld your energy to improve any situation; Live the life you dream – whatever your circumstances."
This talk is in two parts and contains two separate files:
a 16 minute introduction by Janet Treloar and a 1 hour 16 minutes of Zac sharing his wisdom.
Janet gives an introduction to how she channels Zac and what it is like for her. She beautifully sums up some of the main topics of Zac's teachings over the last few years and his perspective on being human and the times we are living through. Janet also shares a lot of Zac's insights about the 'ray of power' which came to Earth in March 2019, and the importance and effects of it in our lives.
Zac talks about something that is always an essential topic, but perhaps particularly helpful at this time; how we can create the life we want, and how we can create who we want to be, by connecting deeply with our heart.
In order to be able to work optimally with our heart we may need to heal any pain that may still sit in our heart, even very old pain from experiences many years back – perhaps even pain we are unaware of. Healing the heart, and releasing the pain, is the key to being able to truly thrive in ourselves and in the world no matter what the circumstances of our life are. Healing the heart and raising the frequency of our emotional state frees up focus and energy which we can then put into dreaming our life into being – the life of our dreams.
Zac also talks about how we can optimise our physical health, uplift ourselves and others around us , and strengthen our own energy to come into stability and radiance in the midst of storms, no matter what.
He also gives some fascinating answers to several questions from the audience on
– Karma
– The soul
– The human personality
…among other things
GBP £10 (+VAT)
1 hour 32 minutes audio recording of a live channelling event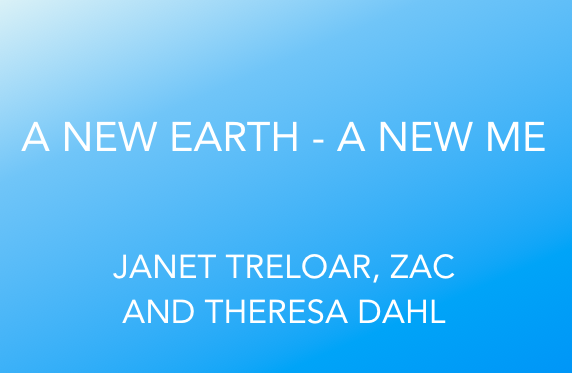 'A New Earth – A New Me'
Janet Treloar, Zac and Theresa Dahl August 2019
More than 3.5 hours of recordings from a day event with Janet Treloar channelling Zac / Djwal Khul, and both Janet and Theresa giving talks.
1. Theresa Dahl – Introduction
Introduction and background to the theme of the day, Theresa explains the ending of long cycles of experience in the human collective, our current transition into a new era, and how we are all now free to move our focus away from past soul 'projects' and themes we have worked on through hundreds of lifetimes. This newfound soul freedom, along with the Earth's own energy shifting into 'The New Earth' vibration, can help us to move forward in our soul evolution and in our human lives into the new era, a new way of living on Earth and a new self. This is part of what 'being the change' means. (13 minutes)
2. Janet Treloar channelling Zac
Zac talks in great detail about our intricate, symbiotic relationship with the Earth – in new and surprising ways. He describes how, by healing our own traumas and pain from the past, we also help the Earth to heal itself, and how we can learn from nature about adaptability and flexibility in order to break old cycles and patterns and create a better, happier and not least healthier life for ourselves individually and collectively. Zac describes how we can get our physical body to be able to thrive and be healthy even in environments full of pollutants. He also gives a very interesting answer to how we can help ourselves to release past life traumas. (32 minutes)
3. Theresa Dahl – The New Earth
Theresa shares a selection of visions and ideas for new ways of living on Earth, covering a range of key areas of human life and society in 'ideal world scenarios'; Core values and principles, Global family, Democracy, Resources, Manufacture, and also touching briefly on other key areas. (41minutes)
4. Janet Treloar channelling Zac
While answering people's questions, Zac takes this opportunity to teach us all – on a broader scale – sharing his wisdom and love with us while he covers a wide range of topics that will be of interest to many of us. (38 minutes)
5. Janet Treloar – Empowerment and Energy
Janet shares some of her vast knowledge and experience of energy, power and empowerment in different forms, among these the amazing and beautiful traditional Inka energy management method and their philosophy around energy harmony and society. Janet also describes how the human collective emotional energy influences the energy field of the Earth. She shares the information Zac has taught her about the blue ray of power and the impact it has on humanity and the Earth now since it came into manifestation on Earth in March 2019. She goes on to talk about earth energy and the effects this may have on your energy field, before she describes 'the golden grid' around the Earth, as seen and experienced by thousands of people in their past life regression sessions. (57 minutes)
6. Theresa Dahl – Spiritual Alchemy
We create a New Earth society by being the change. One of the ways to be the change is through spiritual alchemy – creating a new self  – through the transformation of our mind and heart, inner and outer, masculine and feminine aspects coming into a new equilibrium, a new balanced state of being in ourselves. This includes illuminating our shadow aspects, the hidden, unconscious aspects of us, and reclaiming our power that is locked away in hidden fears. Healing, transforming and rebalancing our mind and heart through this alchemical transformation process gives us deeper access to our soul's wisdom, abilities and skills. This is how we bring heaven to Earth, our divine creator power into our human incarnations, the divine loving soul aspects of us into our human personality. This is how we unlock our superpowers, forces of creation and change, and how we can supercharge our contribution to creating A New Earth. (37 minutes)
GBP £15 (+VAT)
3 hours 38 minutes audio recording of a live event