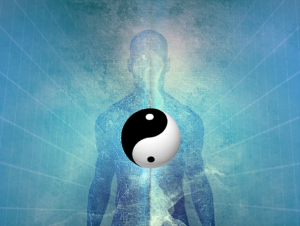 Dear friends
I am very excited to announce the next evening talk and to share with you more of what I am planning for future events. I hope you will like it!
Although my work takes many different forms the central core of it is my desire to contribute to our shared global co-creation of a better world; a better way of living together, a better way for humanity to live not only on this planet, but with this planet. I truly believe in the great visions of a New Earth, not in the sense that we will be handed a brand new, clean and updated planet, or that those who are 'enlightened' enough will move to a different dimensional Earth somehow, but rather that we as a global family together can create a world where it is possible for us all to live in peace and harmony with each other, and in harmony with our natural world. We are after all part of the natural ecosystems even if we may have forgotten that.
I do not believe this will be easy, but I believe it is possible, and I wholeheartedly believe in the potential of every human being to be able to bring their own unique contribution to this global co-creation. 
Every aspect of society is relevant in this process, and every aspect of life plays a part in this transformation. It is not a project for a select group of people, and it is not something that we can leave to those younger than us. As the saying goes, we are the ones we have been waiting for.
Therefore, I am very happy to be able to share some of my plans for how we can come together for inspiration, empowerment, development, learning and co-creation; to be the change we want to see in the world.

The first of many such events will be taking place Tuesday 18th June when I will be speaking on the following topic, which underpins so much else:
'Towards a new equilibrium – the deep transformation of masculine and feminine energies'

There is a great transformation taking place within the energies of masculine and feminine on Earth now. We are in the middle of a cycle of eclipses that, together with other cosmic constellations, are driving forward deep change in these energies on every level. There is much talk of the rise of the divine masculine, but I will show how this transformation is very much a dance between the two energies and how this may manifest for us all in our own inner masculine and feminine energies, regardless of gender. I will explain how this process also involves the transformation of our defence mechanisms, our boundaries, our relationships with others, our relationship with ourself and our inner divine creator, and ultimately encourages us towards deep freedom and true ascension.

The transformations taking place on an individual level are reflected in the collective consciousness as well as in the Earth's energies, and I will also touch on this to illustrate how we can see that everything exists in fractal reality.
This talk is based mainly on material I have channelled over the last few years as well as my own observations, and I am looking forward to sharing this with you. Just as a little disclaimer, I don't actually know very much about astrology so I won't go into this in great detail, but I have had to educate myself a little bit in order to more fully understand the channelled insights I received.
I hope to see you in Salisbury for this talk if you can make it, but I will also make the recording available for purchase for those who would like this.
The time and place for this talk is
(please arrive from 6.45pm)
Sarum College
£10 per person, payment in advance please.

If you would like to book a space (or several) please contact me
for payment details to secure your booking.
Future talks and workshops

There will be regular talks on a wide range of topics, encompassing the physical, mental, emotional and spiritual aspects of ourselves and our reality. Drawing on both science and spirituality, they will include themes relating to inner growth and evolution of self, spiritual awakening, finding balance, different forms of healing, cultivation of healthy power, making sense of the big changes in the world, inspiring our own creative forces, understanding and working with our 'energy world', connecting with Gaia & Geb (the feminine and masculine consciousness of the Earth), healthy, toxin-free and sustainable living, and much more. There will also be further focus on the different aspects and manifestations of the transformation of masculine and feminine energies in future talks.
Day events

On day events we will have the opportunity to focus more deeply on a particular theme over a whole day, with different speakers bringing different aspects and formats to the day, and also an opportunity to socialise and share ideas and get to know each other over lunch.
New Earth Working Group©

This was an idea that I had last year and I'm very excited about finally bringing it out into the world.

As a little background explanation, one of the books I'm currently writing has the title 'Manifesto for a New Earth', where I set out New Earth visions for many different aspects of human life, society and our interaction with our fellow Earthlings of all species and the natural world. My intention with the book is, among other things, to stimulate free and unrestricted thinking about what kind of world we want to create for the future and to encourage others to speak up, write about, and bring to the table their own thoughts on this. The idea is that if humanity is going to create a New Earth we need to have conversations about what our idea of this New Earth – our ideal world – looks like. We need to come together – globally – in the spirit of free thinking, big visions, courageous ideas, mutual inspiration and constructive conversation.
Therefore, inspired by the ancient Greek practice of people (admittedly only free men, but we'll update it to modern times) meeting together for the purpose of having group conversations and discussions related to their society as well as more philosophical debates, I will facilitate a 21st century version of this. I am creating a framework within which every participant can contribute their 'ideal world' scenarios, and together we aim to find shared core values and goals, as well as a variety of potential scenarios built around these. The next step is then to discuss possible ways in which humanity can achieve it. Each meeting will focus on a theme such as education, manufacture, childhood, relationship structures, healthcare, defence, democracy, international relations and so on.
Just as much as I want to enable the co-creation of these New Earth visions I equally want to create a space for re-establishing and cultivating the art of respectful, open and constructive conversation; not debate for the sake of winning an argument or chasing quick solutions but rather that, in the process of trying to find some answers to the question "What kind of world do we want to create and how do we create it?", we seek to embody the principles of harmonious collaboration, mutual respect, constructive intent and optimism that I believe we need as foundations for the future.
I am therefore creating a framework to accommodate and encourage this and provide the necessary formal structures for larger group conversations. Initially I will start with a smaller group and let it grow organically and sustainably. Once this is established in Salisbury I would like to encourage and enable others to start similar groups in other places, and perhaps create a network of these kinds of groups if there is interest in this.
If you think this sounds like something you might be interested in please let me know!
That is probably plenty to digest in one go so I'll leave it here for now but there are also events in the pipeline so watch this space!
Just a little reminder that it is still possible to buy the recording of Janet Treloar and Zac's talk on the 7th May for those who would like this. Zac's wonderful guidance on healing the heart and thereby being able to 'meld your energy to create the life you dream' was powerful and timely, particularly as so many are going through great transitions in different ways. As we are getting closer to the summer's eclipse season this may be more strongly felt, so if you know someone who you think may benefit from this recording, or indeed if you haven't got it and would like it, please contact me. You can also find all details of it
here
. There you will also find more detailed info on some of the themes for my future talks.
Working with me

I am opening up more time again for working with people in individual sessions, so if you would be interested in hearing more about how I work with the help of my collective of guides and higher beings through what they call 'channelled coaching', please don't hesitate to ask me. You can also find a short description here and you can read some of what other people have said about me and my work here.
Channelled messages

And finally, for free and unlimited access to more than 60 different beautiful, wise, loving, soothing, intriguing and inspirational channelled messages from my wonderful collective please explore to your heart's content on Happy Earthling!
I hope to see you on the 18th June or at one of the upcoming events which I'll tell you more about soon!

Have a wonderful day and a very happy new moon in Gemini on Monday 3rd June! Exciting shifts in the air, I feel.
Love,
Theresa