Dear friends
I wonder if you can feel the forces of creation accelerating? In the last few weeks there is one word that has come to mind over and over – flux! Flux comes from the latin word for flow, fluxus.
When we align ourselves with the forces that are creating the new world – the new Tree of Life that I have been referring to in earlier newsletters – we are given so much support and forward flow!
We are – I am tempted to say literally – hitching a ride with the forces of the universe that are creating the new world, the New Earth, the new way of life for humanity. These forces are in a flux now, accelerating and building faster and faster, and when we align ourselves with them we are getting so much help to get to where we want to go.
I have been delighted to see the first group of the new incarnation of Aliya Soul Evolution beginning to form (there are still a few spaces left!), and to connect with so many of you who want to come to the Energy Baths! I am happy to say I have added a second Alchemy Energy Bath on the 31st October – Beltane – so there are a few spaces available if you would like to come (see below).
I have also been thrilled – and in some cases astonished – to witness a flux of profoundly liberating transformations that are taking place in individual sessions with clients.
There are also more launches coming up soon
which I am excited to share with you! As my motto is;
"Together We Create The New Earth"! 💛
One of the things that are new to me now is stepping in front of the camera. With the help of my friend Sharon Bentley from Holistic View I filmed an interview where I talk about Aliya Soul Evolution.
(We also had a fabulously timed guest appearance by Sharon's black cat who came in when we started talking about magical superpowers and alchemy. 😀)

See our conversation in this video where we talk about:
✦ The unusual and surprising back story of how Aliya Soul Evolution was created and brought into the world by the ascended beings in the 26th dimension, spearheaded by the ascended master Djwal Khul, or Zac as he is already known as to many of you.
✦ How these higher beings in spirit – the Aliya collective – are with us every step of the way; during workshops, individual work and in the daily life of each participant to support, help and uplift everyone.
✦ The structure of the courses, the different modules, how Aliya Soul Evolution works, and how it easily blends into your daily life and gives you both the shared sacred space of the group and also the individual support uniquely tailored to you.
✦ What the bigger picture is for Aliya Soul Evolution and world transformation; how it empowers us to alchemise a new world into being by unlocking, activating and enhancing truly magical superpowers from the higher aspects of your soul self, and bring into human form your soul's abilities to create and transform beyond anything you could imagine as a human being.
✦ Some examples of how we will put into practice what we learn in each workshop in ways that are fun, enjoyable and life enriching – activities that support and nurture you in your daily life and give you a steady framework for your progress and learning.
✦ Who Aliya Soul Evolution is for, how it can help you, and how it may sometimes resonate with people who feel drawn to the 'golden ages' of innovation and expansion like ancient Egypt, Greece, Persia and Mesopotamia, certain mystery traditions or esoteric wisdom, just to name few examples.
✦ How Aliya Soul Evolution can also be seen as a kind of informal, low-threshold modern mystery school that offers both ancient wisdom and mysticism, and new updated, cutting edge channelled information for the modern age. Everything is taught in a way that is easy to understand, while drawing on both scientific and spiritual insights for innovation, transformation and evolution – both in the world and in our own soul evolution.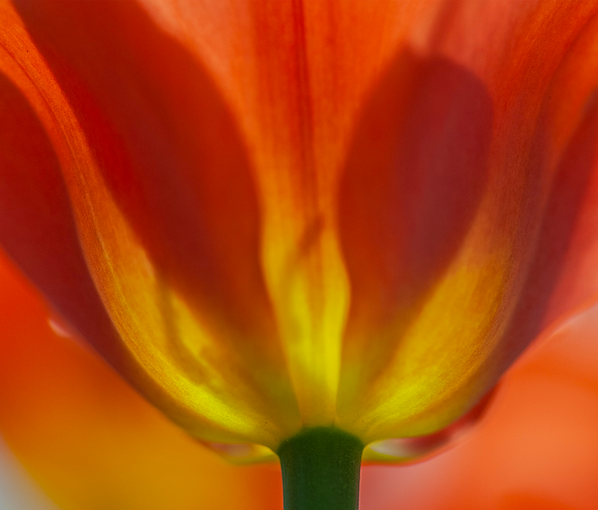 I have also created a brief taster meditation of 8 minutes where you can feel mother Earth and the Aliya collective carrying you in their soothing energy.
Take a little time out, find a comfortable chair to sink into, or lie down to relax fully, and let yourself be wrapped in love in this little Flower Meditation.
Click on the picture of the tulip above, follow the link, press play ► and enjoy!
You may find the sound quality best with headphones.
If you are interested in finding out more about Aliya Soul Evolution, the course contents, any practicalities around it, or how it may be of benefit to you, please contact me, and you can also read more on the Aliya website here:
If you know of someone you think may be interested please feel free to forward this to them, or simply share on social media.

Due to popular demand, as they say, I have added a second Alchemy Energy Bath on the day of Beltane, the 31st October. At the time of writing there are currently
◇ 3 spaces available on Saturday 24th Oct 11.00 – 12.00
◇ 1 space available on Saturday 31st Oct 11.00 – 12.00
◇ 2 spaces available on Saturday 31st Oct 12.30 – 13.30 please note new time
If you would like to come to any of these please contact me and I will send you all the details, including how we are able to enjoy these energy baths while staying safe and healthy and following regulations.
£25 per person
All bookings must be confirmed and paid in advance.
Finally, I would like to share with you a beautiful and poignant message that one of my clients heard as they tuned in to spirit one evening, and which they have very kindly allowed me to share here. The message "carried a kind of energy" – which sounds like a beautiful experience.
"The theatre is changing and the old ways may no longer exist, but new harmonies lie ahead, and departures from the old were inevitable".
As I read these words I thought of the quote from Shakespeare:
"All the world's a stage, and all the men and women merely players".
The world is changing – the theatre is changing – and we are moving on to a new stage (in both meanings of the word). As we move our play to a new stage we take on new roles; as players in the world we are free to leave our old roles behind and choose new ones.
We are beginning a new play on the world stage and we create it together!
I look forward to the new harmonies – hearing them, creating them, playing them, embodying them. Together we create the New Earth!🧡
I am very grateful to my client for sharing this beautiful piece of poetry with me, and for allowing me to share it with you.
…and who knows, perhaps the message was from the great bard himself!
Happy New Moon, friends!