As we are on the cusp of the Capricorn eclipse and full moon, and we are coming out of this window between two eclipses, we are about to enter a new era, a new time, a new world in many ways. The eclipses this time may have brought new things into your life, or 'eclipsed' old things out, or perhaps you have not felt their influence as strongly as that. Perhaps simply new thoughts, new ways of seeing things, new ideas, new desires, a new direction in more subtle terms. Whatever the case is for you,  I cannot help but feel a strong, yet perhaps quiet, wave of change coming in. 
Expansion is the key word in many ways – expansion of mind, expansion of heart, expansion of reach in the world perhaps? Expansion of your voice? Perhaps it is time to speak up and share what you wish to say?

At the talk I gave last Saturday on 'Self-love & Unconditional love' I set aside time to channel, to give the divine an 'open mic' to allow whatever energy, messages or sounds to come through in the moment. I would like to share with you all the message that was given, as it feels so important and inspirational to us all now – a key to the future for humanity. 
There is more to you than you think. 
If you knew, if you could see the enormity of your soul, of the expansion of your energy through universes and through time, you would see how powerful you are. 
How you have the creator god within you. How you have the universe within you. 
For you are part of the universe and the universe is part of you. 
There is no limit to the universe and there is no limit to you. Because you are love, you are Source, you are endless, you are eternal. There is no limit to your love. Just as there is no limit to the love of God. Have you understood what we talked about when we said that you are Source? You are Source, therefore you are unlimited in your love, in your creator power. 
Remember who you are. 
It is time to expand, in your human self. To become ever greater. 
The time for keeping yourself contained is coming to an end. We are in a new era now.
Set yourself free. There is no repercussion from the divine. 
If God – Source – is unlimited, without end, then Source is also freedom. If the universe is unlimited and without end the universe is also about freedom, not being contained, not being limited. 
Remember your divinity. Remember that you are the universe. Because love is all there is. 
Source is Love, and if everything comes from Source everything comes from love. And everything can be transmuted back into love. 
Everything can become what it once was – love, pure love. You too.
You came from Source, you came from pure love, you can also become pure love.
And the times we are living in now are about becoming pure love without having to return back to Source at the end of your incarnations. You can become love now. You don't need to eradicate your human self, your individuality, in order to become love.
It is ultimately about remembering what you really are, what you truly are, deep down. 
And to allow the human mind to surrender to that inner knowing that lives in your heart. 
Allow the human mind to surrender to love, the love of your heart, your divinity, your divine being.
Allow the mind to surrender to love, and become love while you are a human being on Earth, for the Earth needs love. The Earth needs your love, The Earth needs the love that you are.
And by becoming love, you set yourself free.
You become – you embody – Source on Earth. You bring Heaven to Earth. 
You may think you cannot do this but we know you can. 
Why do you think you are here today with us? We know you can. 
Because we can see what you cannot see – yet. But you will.
So let go of everything that holds you back from this all-consuming love. 
We love you.
This time that we are in now is very much about love, about focussing on love above all. For love is the greatest force there is, love can transmute all, transcend all, conquer all.
The events that I organise, and the topics for them, are very much inspired by what I am guided to focus on at the time. It was no coincidence that I could see very clearly that this talk that I gave on the 13th July should be about love. It felt like all-consuming love. 
But it is also about understanding love by understanding what love is not, thinking about our own experiences of love in many different ways, and perhaps to understand how we may have been shaped by a perception of love that is now outdated for us. Perhaps we need to think differently about what love is and how we want to love? Perhaps it is time for radical love? These were some of the themes that I delved into in my talk, and w
e had a wonderful discussion about love and different aspects and challenges relating to this – and to suffering – at the end, which I am so grateful for. To those of you who were present – thank you! I would also like to thank you for your courage in allowing me to record our conversation so that those who could not make it to the talk can benefit from the insights, questions and ponderings that seemed to grow organically between us.
Recording available to purchase
'Self-love and unconditional love – two challenging but essential building blocks for the future'
If you would like the recording I am delighted to say that this particular one is available at the discounted price of £5 due to a slight reduction in sound quality (which I apologise for – it will better in future!), and it is a total running time of 1 hour 43minutes, including the channelling and the group conversation at the end. 
If you would like to purchase it please let me know when you have paid and I'll send you the download link as soon as possible. Payment can be done via this PayPal link or by BACS (please contact me for details).
The next event is coming up in a couple of weeks' time and as we are expanding our hearts and expanding our love, liberating ourselves from limitations and containment, we may indeed also be able to hold both our unlimited love and our sacred rage. Perhaps it is time to explore further our inner fire power, our deep passion and how sacred rage is indeed an aspect of love and not the opposite. Expansion is also a form of transformation, and every form of alchemy needs a flame.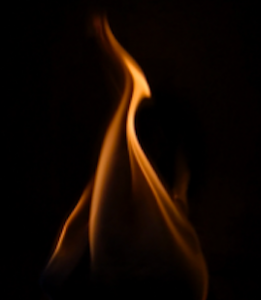 Saturday 3rd August
11am – 1pm
Sacred rage – constructive anger
Anger is an emotion that has a lot of cultural conditioning attached to it. Why is anger so problematic? What is it that we – or people around us – fear about anger? Anger has immense power within it, power that can be used constructively or destructively. Anger can be a weapon but it can also be salvation. 
Over the millennia anger has changed history, powered uprisings, ended injustices. Even Jesus felt and expressed anger, as described in the story of the cleansing of the Temple in Jerusalem. 
And Jesus went into the temple of God, and cast out all them that sold and bought in the temple, and overthrew the tables of the money changers, and the seats of them that sold doves, And said unto them, It is written, My house shall be called the house of prayer; but ye have made it a den of thieves.
Matthew 21:12–13
For me this story symbolises the anger expressed at the corruption of the sacred, the pollution of the pure, the manipulation of truth. In our time I believe we can relate to this whether we think of it in terms of pollution of nature, violation of places of worship, corruption of democracies, manipulation of human interaction, or the theft of the innocence of childhood. 
In this talk we will look at how we can utilise anger constructively, work with our inner fire power to build strength and resilience, channel it into a creative force for betterment, express it appropriately and unhook it from the associations with shame, weakness or danger. 
Don't worry, this won't be an angry talk, and we won't be raging or breathing fire. On the contrary, this is actually about loving ourselves and loving being human with all our fire power and passion. And how appropriate that we will be doing so at the time of the lion – in Leo season – loving our own lion hearts!
I will also allow time for my collective to channel through me, so we may experience more of their wisdom, support and love in whatever form they choose.
The time and place for this talk is
Salisbury Quakers Meeting House
£10 per person, payment in advance or in person.
Please let me know if you intend to come
If you would like to pre-book a space please pay via this 
PayPal link
 or ask me for BACS details.
Please email me to let me know what event you have paid for and the names of those attending, thank you!
Finally, I 
am very excited to be able to share some more information about the 'mystery event' I mentioned in my last email. This will be a full day event so please set aside the whole day for this if you can! Times and final details will be sent out soon.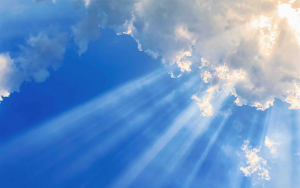 Tuesday 27th August
A New Earth – A New Me
with Theresa Dahl and Janet Treloar, and our old friend Zac (the ascended master Djwal Khul)
As cycles are closing out and a new dawn arises let us meet to celebrate the rising sun on humanity. Let us welcome the newness, the openness, the expansion, the promise of new creation, and inspire each other to create the new life, the new world, that we hold it in our power to create. Let the new adventures begin!
If you feel inspired by this please set this day aside for a magical, inspirational, powerful experience! Our wonderful Zac has some surprises up his sleeve as always, and we are so lucky to have the fabulous Janet come to Salisbury again. I will be channelling energy, and perhaps also messages or some of the ancient soul languages – I allow the divine to work freely through me as always. Talks are also planned for this day event, and more details will come soon! I am still receiving guidance for this day, but I have been given a keyword to reveal for now – alchemy!
The location for this event is a lovely, light and airy village hall in Winterbourne Earls, just outside Salisbury.
Glebe Hall is situated in a location where we can tap into the beautiful and potent energies in the earth that run through this area, and which will support us on this exciting day!
More details to follow soon!
Until next time, I wish you unconditional love and the highest, most all-consuming self-love, empowerment, freedom and joy!