Edited: Recordings from this event and other recordings with Janet Treloar & Zac are available from my shop here, including recordings of The Festival of the Heart.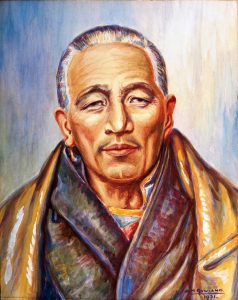 It is with much excitement I can share that I am back and preparing more events, talks and workshops in the Salisbury area, with some fabulous guest speakers coming in addition to my own talks. As many of you know, last year I took some time out to write and develop my work further, and I am looking forward to sharing information I have received through channelling, insights from my work and inspiration for the future. What runs through all aspects of my work is the desire to contribute to the creation of 'The New Earth' – a society based on sharing, equality, peace and harmony with nature and all creatures. These events will cover many different aspects of this. 
I am absolutely thrilled to be able to say that for the first event my wonderful friend and amazing channeller
Janet Treloar
 will be coming to Salisbury to channel Zac – always a highlight in  everyone's calendar!
Zac is the name he uses as he comes through in the personality of Zacharia – one of his many incarnations on Earth – a fun and cheerful grandfather-like aspect of his soul. However, he is also known as the ascended master Djwal Khul (The Tibetan), another one of his incarnations. With great love he shares his deep wisdom with us, and he loves speaking directly with us in the way that he can do through Janet. He resides in the 26th dimension and often speaks as a representative of the collective consciousness there. When I asked him if there was anything in particular he wanted to speak about on this visit to Salisbury he told me the following:
"The time that we are moving into, particularly in this country, people are very concerned – what it means for the future. What we are going to talk about is very much about creating the life you live within the habitat that you exist within. So whatever is going on in your habitat, in other words whatever is happening – whether it be with community, government, neighbours, overbearing relatives, difficult friends – how you can not just rise above, not shy away, but how you can meld your energy to improve any situation; Live the life you dream – whatever your circumstances."
So this will be our topic for this event with Zac and Janet which I hope you would like to join us for. Janet will give us a brief summary of some of the main themes of Zac's teachings over the last few years before handing over to him, and we will also have time for some questions.
(please arrive from 6.45pm)
£10 per person, payment in advance please.
If you would like to book a space (or several) please contact me 
for payment details to secure your booking and details on location.
If you would like to receive information about my future events and other work please email me to join my mailing list and I'll add your name.