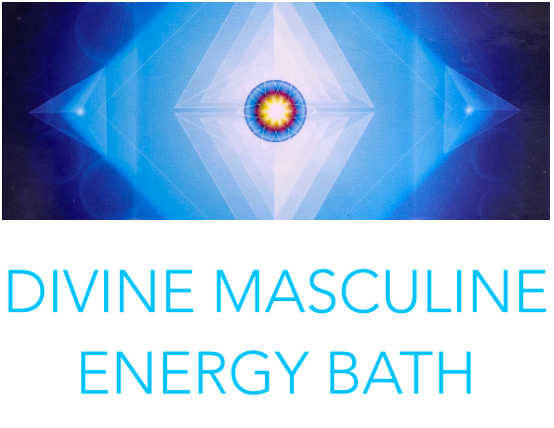 Dear friends
It has been so nice to receive such positive response to the Alchemy Energy Baths I announced earlier this week, and I am so looking forward to doing energy work in person again in this way.
Following on from that I am delighted to be able to offer an energy bath particularly for the divine masculine energies – whether you are male, identifying predominantly as male or simply feeling more aligned with the masculine energies within yourself.
The divine masculine energy is so needed in the world at the moment, as part of the creation of a new world. However, we may often feel held back from fully pursuing our purpose or mission with the vigour, zest and drive that can achieve anything!
This Energy Bath is an immersion in the energies that will support strong and focussed growth towards our heart's and soul's desire and the embodiment of the masculine aspect of the divine on Earth.
What you can expect
The energy bath takes place in a small and light filled studio in Odstock outside Salisbury. It is limited to 4 participants so we have plenty of space between us. All you have to do is lie down, relax and enjoy the energy surrounding you.
An energy bath is a little bit like a sound bath, but you are immersed in loving energies instead of sound. You may feel these energies clearly floating around you or you may simply feel beautifully relaxed. The energies will work with you for your highest good regardless.
The way this this is possible is that I act as a portal for these higher energies to come into our Earthly dimension, and they flow out from my energy field to fill the whole room. I work with a team of higher beings in spirit – ascended masters, angels and many others – and they have, quite unceremoniously, described me as their 'multidimensional tuning vibrational tool'!😁
This is more a technical explanation of how they can work through me by 'tuning' vibrations or frequencies than it is any kind of spiritual flattery for sure, but they know they can have a bit of a humorous and down-to-earth tone with me.😊
In addition to me channelling energies the team of higher beings also work with each person individually, all in accordance with their higher self and their soul's highest path.
It may be that I will also play some relaxing background music to support the experience, and place some crystals around the room to act as a grid for energies to anchor into. I may also use a natural, subtle room spray infused with herb essences, gem elixirs and similar.
I will be bringing this Divine Masculine card from an oracle card deck called the Sacred Geometry Activations Oracle by LON. The energy of this card will also support the transmission of divine masculine energy from other dimensions and blend beautifully and harmoniously with the energy I channel.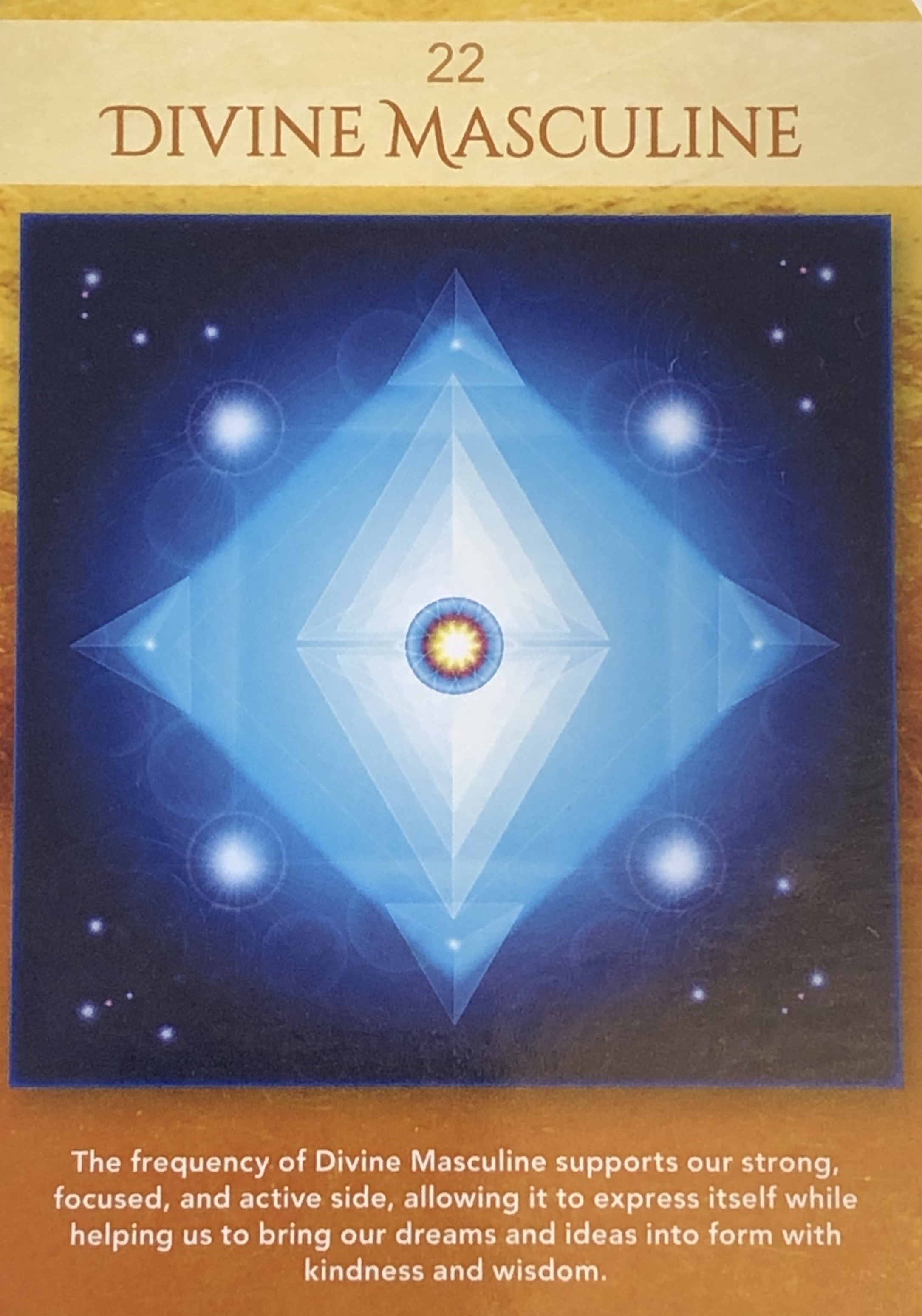 This Divine Masculine Energy Bath takes place Saturday 24th Oct at 11am
The energy bath lasts 1 hour and during this time you can fully relax and just enjoy the energy as you lie down and surrender to the loving universe.
All will take place with safe and comfortable distancing and in accordance with hygiene rules ensuring safety for everyone. For all details and to book please contact me, and please make sure to check your junk mail folder if you don't receive a reply within a day or two. I look forward to hearing from you and I would be delighted if you would like to join me for this energy bath!
£25 per person
All bookings must be confirmed and paid in advance.
Please feel free to share this with anyone you think may be interested!
Individual work
If you would prefer to receive this divine masculine energy immersion on your own in an individual session this is also available. I work with clients in sessions adapted perfectly to each individual every step of the way. The team of higher beings I work with are also very much a part of my individual work too. You are welcome to
contact me
to find out more. I look forward to hearing from you.
Finally, a little inspiration from my Instagram below. You can find me on 
instagram.com/beahappyearthling
 and follow me there for more regular inspiration, thoughts, channelling and general happiness.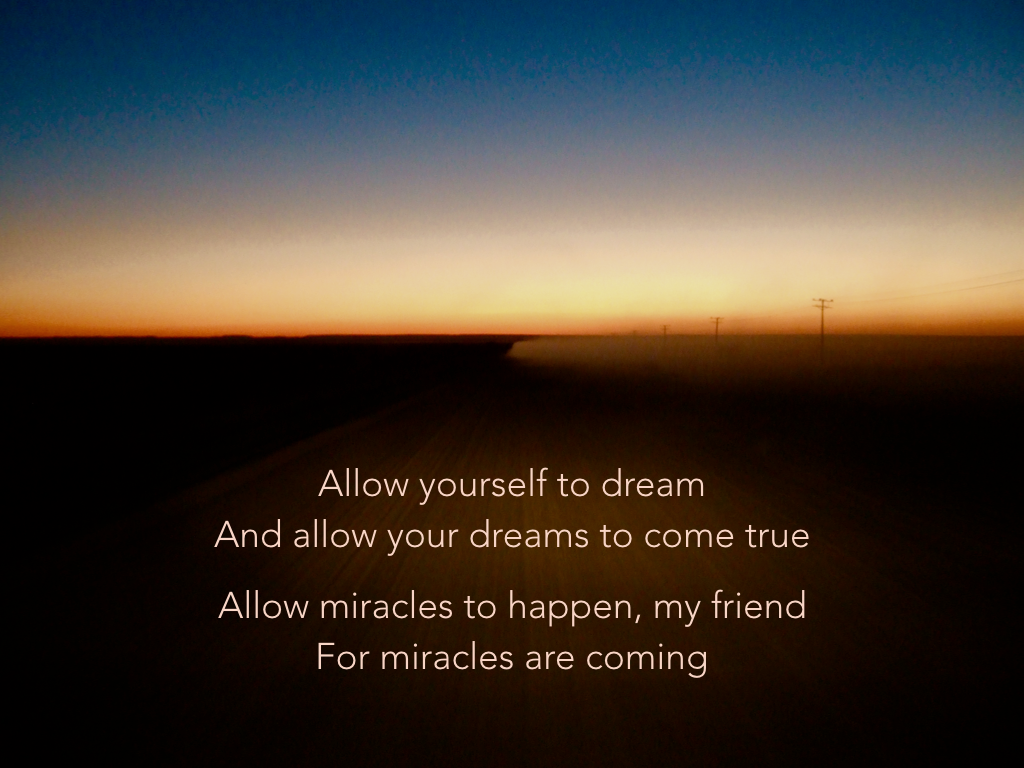 …and with that I wish you all a wonderful weekend full of beautiful, golden autumn colour, and miracles abounding!