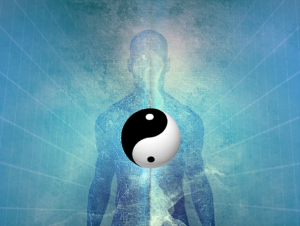 Dear friends
We have just entered the new astrological year with the beginning of Aries season on the 21st March, and since my last post was about my 'New Era' I thought I would share with you a few of the themes and topics I have been channelling and writing about in the last year which I feel are quite relevant at this time, and which I am preparing to publish and also teach in more detail in my ALIYA Soul Evolution courses.
I think many of us are feeling that there is a new era, or a new chapter, coming. We can sense this in the world in general I think, and many people feel this in their lives at the moment. In an earlier blog post I wrote about the end of old cycles, and as we are entering April I think this is being felt perhaps more than ever for many of us. The last few years have been very challenging for some, and may have brought big changes in circumstances, relationships or perhaps more internally. In a broader context – thinking of the last few decades and looking into future decades – we are in the period of 'the great shift' which has been prophesied by many cultures for thousands of years. It is known as the Kali Yuga, or the Biblical 'end times'. It doesn't mean the end of humanity, but that we are shifting over to a new way of thinking, a new way of being, a new way of living, a new human consciousness on Earth.
We are going through great changes in many different ways, on every level, in our own time and in our own way. We are all unique individuals with unique paths, unique choices, and therefore we are experiencing this time of the great shift differently. This is valuable, this is how it should be as we all afford each other (and ourselves) freedom, including freedom to go through our own unique transformations in our own way. This is what the new consciousness is all about after all – freedom to be our true selves – in our own unique gloriousness, our own unique aspect of the divine, our inner divinity.
We are all living on this planet, we are all living within the human collective consciousness field, and we are all in one way or another influenced by the changing energies of the Earth and the cosmos. The Earth has been raising the frequencies of its energetic field and energy grids (a bit like the energy field and meridians of a human being), and because we all live on the Earth, within this field and grid system, we cannot help but be influenced by it. How we respond to the changing energies is, however, up to us. I am sure we have all experienced all kinds of different responses – embracing the changes, letting go of the old and welcoming the new, almost pre-empting the new even, but also a great deal of resistance, fighting change, clinging to our old ways, fear, distress, indecision, confusion. It is only natural to feel confused or worried when the foundations of your life, your society, your family are falling away, simply not carrying you any longer; when the beliefs and values you were brought up with or based your existence on are shaken, when you find yourself questioning yourself and those closest to you, questioning your faith, your truths.
The great shift encompasses all that the old ways of thinking and living and being were built upon. Going through such a great shift in consciousness, in perspective, is not quick and it's not easy – whether it is on the level of the individual or collectively. It takes time and it takes active decision making, it takes willpower and persistence. But it is worth it. The new consciousness that we are working towards on Earth will be worth all that we are currently going through. It probably has many names in many cultures, but to me it is what we know as the Biblical 'New Earth'. If I were to sum up the core of my work in all its expressions I would say that I am working to help create this new Earth.

It is not something that a few select 'spiritual' people do, nor is it a special interest topic. The new Earth can only come into full being when humanity as a collective collaborate in all the many ways and formats and areas of work that are needed in order to build a new way of living on Earth, a new way of thinking, a new way of being human. We need scientists, inventors, philosophers, historians, politicians, artists, facilitators, teachers of all kinds, inspirational role models of all kinds, activists, healers, therapists in many different modalities, nurturers, carers, support networks, pioneers, those who break boundaries, those who prove that the impossible is possible, those who change the paradigms in their chosen field, and we need those who can bring information through from other dimensions, other realms, those who can travel between worlds. We need everyone.

We need everyone to be free to find their freedom, their inner voice, their strength, their individuality, their creativity. The new Earth will not be created by a small group, and it will not be handed to us by some external force – whether God or Jesus or aliens or anyone else. We can get all the help and assistance and inspiration we ask for from the divine, and from our brothers and sisters in other realms, but ultimately The new Earth will be the creation of humanity. That is why we are here at this time, that is why we have chosen to be born into this time period on Earth. 
As every ancient wisdom tradition has taught, as summed up by Gandhi, we have to be the change we want to see in the world. It starts with us individually. If we are to build a new way of life on the planet that we all share we need to build a new way of interacting with each other, a new way of being together, a new way of creating together. We have been through thousands of years of living in survival mode, or perhaps a better way of seeing it is 'survival mentality'. When we think back to our human evolution and how history has played out it is understandable that humanity has needed to have a strong focus on survival. Survival mode often means battle; a battle to survive, a battle for food, a battle for territories, a battle for the resources we need to live. However, when a group experiences repeating cycles of a particular mentality it creates patterns, it becomes ingrained into the psyche, into the collective consciousness, and it creates patterns in the cellular memory, the ancestral lines of inherited information.
Humanity is now at a stage where, if we don't move out of the old survival mode patterns, we are much more likely to destroy ourselves and our planet due to the advanced technology we have which can be and is being weaponised, and due to the toxins we pollute our ecosystems with. We no longer need to be in the old survival mode for food and resources, in fact we know that we can have all our needs met on this planet if we work in harmony with the Earth and in harmony with each other – if we collaborate rather than battle. We are in a time when it is imperative that we move from surviving to thriving, and we do that by moving out of the old battle mentality and into a harmonious collaborative mentality. This is one of the greatest challenges we are currently going through as humans collectively, and it is also one of the greatest challenges that many are going through on an individual level. But as we know, change starts within, we have to be the change, we have to heal ourselves before we can heal the world.
One of the insights my collective started to give me last summer in relation to this deep change and healing of our old collective patters was about how the solar and lunar eclipses can help us in our process of 'learning about ourselves' as they call it. Ultimately, learning about oneself is the foundation for deep healing, enlightenment and ascension. The word ascension seems to be everywhere at the moment, at least within many spiritual communities, and there is much said about this. According to the ascended master Djwal Khul, who is one of my teachers and part of the collective I work with, ascension actually means 'evolution of the soul'. This is ultimately what ALIYA is about, what we are working towards alongside our work to help create the new Earth.
I must say first of all that I have very little knowledge of astrology, and I am sure many of you may be able to add much to what I am going share here. This was a 'download' of understanding from my collective, and I actually had look up a little bit about esoteric astrology in order to get a broader understanding of this.
Around the time of the eclipses last July I was given information about some of the ways we can interpret the specific eclipse pairings that have taken place in recent years and which we are still experiencing. There is much that can be said about interpretation of the symbolism of the zodiac, and I am going to keep it very brief, simple and to the point here. Solar and lunar eclipses occur in pairs on the wheel of the zodiac, with opposing signs 'dancing' with each other in each eclipse cycle. For instance, between 10th February 2017 and 20th January 2019 we have experienced a cycle of eclipses in Aquarius and Leo, signs that are opposite each other in the zodiac.
Eclipse cycles tend to last about a year and a half to two years, and when one paring is ending and a new pairing is beginning we have a period when the cycles overlap. So at the tail end of the Leo – Aquarius cycle we got the beginning of the next cycle which was the pairing of Cancer and Capricorn. We had the first eclipse in Cancer 12th July 2018 and this cycle will run until 4th July 2020. Each eclipse is like a highlighted, focussed energy and can often provide turning points that drive us forward. However, according to the brilliant astrologer Pam Gregory the energy of an eclipse can begin to affect us as early as 6 months prior to it and continues to affect us up to 6 months after it. So each eclipse can actually influence us for a whole year in total. When we know that we have several eclipses each year, and that they give us these pinnacles of influence around each eclipse, we can see how it can feel like they are dancing with each other – creating smaller cycles of ebb and flow within the eclipse cycles themselves.
The information that I channelled regarding these two eclipse cycles in particular was that we can look at the symbolism of each sign in the following ways and see how this encourages us to develop and progress in our 'learning about ourselves' – our personal evolution.
Leo represents our heart, how we relate to ourselves, who we are in ourselves; it represents going into our heart and asking "Who am I really?" The heart is what links us to our emotions, our core essence and to our soul. It represents who we are deep down when we don't have to be anything to anyone else. It is about peeling away all distractions, duties and external expectations and just being with ourselves in our heart space and feel who we are then.
Aquarius represents the polar opposite, how we relate to others around us, our identity in relation to others as part of a group or as part of a couple, as a colleague, as a friend and so on. It represents the question "Who am I in relation to others?" and as an extension of that "How do my relationships with others shape me?" It asks us to look at how our sense of obligation to others, our dynamic with others and their expectations of us influence us and who we become in relation to them. It is also about trying to see how we influence others, how we use the power that we have in relationships and how others may experience us, and what duties, obligations or responsibilities they may feel they have in relation to us.

So this eclipse pairing of Leo and Aquarius that we are now in the aftermath of has been encouraging us to examine our relationship with ourselves and our relationships with others and to think about the roles we play, how we feel about ourselves, what our identity (or identities) is based on, what kind of foundations we have built our identity on and what kind of balance we have between our relationship with self and our relationship with others around us. In other words, "who am I in myself?" and "who am I in relation to others?" and how do these identities co-exist? Are they two different personalities? Am I showing others who I really am in myself? If not then why not?
The eclipse pairing between Cancer and Capricorn which started July 2018 is a good follow up to these questions and help us to dig a little deeper into our understanding of ourselves and others. Cancer can be seen as symbolising the mother, or the feminine energy, the yin principle; our vulnerability, our intuition, how we nurture ourselves and others, our ability to transmute the old into creation of the new – the inner cycles of death and rebirth. Capricorn as the polarity to this represents the father, the masculine energy or the yang principle; our boundaries, our power and sovereignty, how we stand up for ourselves and others, and how we align with our own values and principles.
The cosmic dance between these two help us to look at our own inner feminine and masculine, our own yin and yang, how we balance our nurturing, creative, vulnerable sides with our power, self-preservation and independence. Do we have healthy boundaries that allow us to connect with our vulnerability and softness inside? Do we overgive to others while neglecting our own needs? Do we create a safe space for ourselves to explore our inner depths safely, without being exploited, taken advantage of or belittled? How do I use my power? How do I survive, get my needs met? How do I get love and nurture? What feeds me? Do I rely on others for love and nurture? Do I feed from the connection with others? Or do I have self-love and self-nurture?
There are also other aspects to this Cancer – Capricorn dance that help us to go really deep into healing and liberation of our true selves. As representations of the mother and father principles they ask us to continue the questions from Leo and Aquarius and ask ourselves "Who am I as a parent?" and "How have I been shaped by my own parents?" We have all been shaped by our childhood experiences, whether we grew up with our biological parents or other parental role models.
We all learnt something about what it means to be a woman and what it means to be a man, what expectations were placed on us consciously or sub-consciously, and we all carry patterns from our ancestral lines. In what ways have our own parents (and grandparents) influenced us? In what ways do I influence my children or other children who see me as a role model? What am I passing on from my ancestors to my children? And perhaps more importantly from a perspective of healing; how are my own childhood wounds affecting my children? Am I passing on the ancestral patterns of woundedness? What am I teaching my children about what it means to be a man or a woman? What is 'female' and what is 'male'? Do we need to think differently about that?
And then we can also draw a loop back to Aquarius and Leo and ask how are my childhood wounds or ancestral patterns affecting my relationship with myself and my relationships with other people? How are my beliefs about gender influencing me and my relationships? Am I playing roles based on certain beliefs or expectations about gender?
As you can see these two pairs of eclipses are encouraging us to heal at a very deep level. They are helping to make the invisible visible, helping us to see what we might not always want to see. They are helping us to find our own inner strength, nurture and love, our own uniqueness, our own expression in the world.
Change is not always comfortable. Healing is not always comfortable. But healing from the past means freedom. It means we emerge more and more as our true, authentic, resilient, creative, sovereign, happy beings that we have a divine right to be. It means we change our perceptions of ourselves, of others, of the world, of what it means to be human. That is a shift of consciousness, and that is how we contribute to the great shift in the collective human consciousness. That is how we individually can contribute to creating the world that we want to live in, the life we want to live. That is how together we create The New Earth.
This was a little taster of some of the themes that I have been writing about in the last year which will be examined more closely in forthcoming books and as part of my courses. I will also be sharing more in future blog posts, among other things looking more deeply at what I think of as 'templates' of the divine masculine and divine feminine energies and the collective healing and balancing of these; reflections around healthy boundaries; 'growing up' spiritually; how we use (or misuse) our power; a critical but constructive look at the current focus on 'empaths and narcissists' and the very complex issue of co-dependency and abandonment fear. 
If you feel this looks like it's getting very depressing, fear not – there will also be much more lighthearted and inspiring blog posts coming, as well as a dip into the dimensions, fractal reality, transmutation and alchemy, a bit of sacred geometry perhaps and maybe even some music! We are after all creating a new and better world so watch this space! In the meantime, why not immerse yourself in the divine love and inspiration that is freely available here. I hope you enjoy it!