ALIYA Soul Evolution is a series of new and innovative courses helping you liberate and evolve your greatest soul potential. They have been channelled from a collective of wise and loving higher beings who are helping the Earth and humanity through this time of great transformations and challenges. These courses are a result of their wish to connect with us and help us as individuals and as a global family to progress with more ease and speed towards a better future on Earth.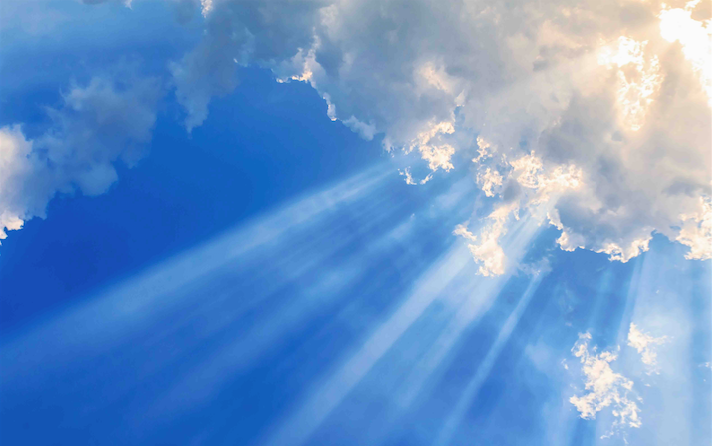 We all carry the seeds of the new within us. We are all equal in our creative potential for the future. We have within us what we need to create the life we want for ourselves, for our family, for our world. Whether we focus on our own life or we aim to influence the wider world, we unlock our greatest potentials by going within. For it is within us that we find the pathways to our inherent soul wisdom, our divinity, our freedom and our superpowers.
This is why ALIYA Soul Evolution was created. It offers a safe and effective framework within which you can venture into your soul's unique greatness and discover its purest love, its greatest freedom, its accumulated wisdom, skills and multidimensionality. By reconnecting with these aspects of yourself and anchoring them more and more into your humanness, you manifest your eternal, divine soul self in your human self in ways that allow for unlimited potential to emerge and manifest. This is evolution of the soul, and evolution of human nature, and it is what the collective call 'bringing Heaven to Earth'.
The Courses
ALIYA Soul Evolution begins with a foundation course which gives you a solid and broad foundation (naturally!) for any direction you choose to take in the future. Here we unlock and enhance your soul's inherent superpowers, accumulated wisdom and skills from many lifetimes.
You also learn everything you need to set you up to work successfully with a range of advanced modules. These will provide opportunities for further growth in any aspect of yourself or your life that you choose to focus on, and include exciting new learning to benefit not only yourself but also the Earth and humanity on a larger scale.
There will be new, innovative and cutting edge information including pioneering new understandings in the intersection of science and spirituality. This is being given to Earth now as part of the Great Shift and our building of a new world and a new humanity.
To sum it up in the words of the collective: "To infinity and beyond!"
Foundation Course
The foundation course runs through three modules:
1. Liberation from the past
2. Transformation for the future
3. Aligning the self for ascension
The collective has given this analogy for it:
Imagine a young plant that is being smothered by weeds. The liberation process is about removing the weeds and freeing the plant. The transformation process is about the plant being free to stretch up towards the sun and the sky, straighten up and become stronger and more self-supporting, re-aligning its stem and limbs, and the ascension process is about the plant fully thriving, blossoming, growing tall and strong and proud and invincible.
The course is taught through
Online workshops at regular intervals in small and comfortable groups
Practice and assignments between each workshop
1-1 sessions with me online, or in person should you prefer this.
In addition each group receives regular emails from me to support, uplift, inspire and bring joy to everyday life.
To find out more about ALIYA Soul Evolution please click on the logo below or contact me for details.