Dear friends
As we have just passed the new moon in Leo, and Mercury is going direct tomorrow (in the UK) the energies of newness and forward motion are really starting to make themselves felt. Perhaps we feel inspired (or even pushed) in new directions, new approaches, new chapters. Perhaps we feel some newness stirring within. Perhaps our creativity is trying to come out and flow freely.
As we are in the season of the lion and there also seems to be quite a lot of fire energy around, in my talk this Saturday I will be focussing on how we can understand this, work with it and create from it. One of the challenging aspects of fire energy that we often struggle with is anger, or even rage. But it is potentially a highly creative energy, and is worth loving and embracing just as much as all the other more 'acceptable' emotions.
Rage can have immense power within it and when we know how to use it constructively it can help us to create huge transformation, liberation, healing and harmony. This is the beauty (and the challenge) of being human – that our wide range of emotion and experience means we can synthesise polar opposites into new creation, a new way, a new path, a new way of being.
When we allow ourselves to feel and express our rage we can also become deeply empowered, it can give us almost superhuman courage, transcendence and growth. And we can reach new heights through consciously choosing love, compassion and forgiveness, starting with self-love, self-compassion and self-forgiveness.
On Saturday I will talk about rage, but I will also talk about how this all relates to the rise of the new divine feminine (and subsequently the new divine masculine!), about balance, about courage, about power, about Christ consciousness, about becoming a spiritual warrior and about the rise of the lion hearts.
I hope you can join us for this.
Please feel free to bring friends along to any event you think they may be interested in.
As you will have seen in earlier newsletters Tuesday 27th August is the first full day event and I am so grateful to have Janet Treloar and Zac (Djwal Khul) joining us in Salisbury again for this. I said before that I was still receiving guidance for this day and I am very happy to say that I now have more detail around the contents, so I'm finalising the plans for the day, including all the practicalities like timings and so on and I will be sending out full details as soon as possible. Take a look at the latest up-to-date description below for more insight into what we will be doing – I hope you would like to come because I think this is going to be quite exciting!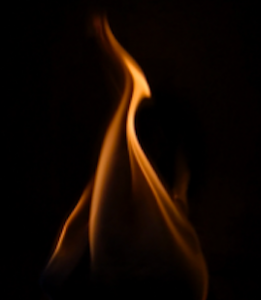 Saturday 3rd August
11am – 1pm
Sacred rage – constructive anger
Anger is an emotion that has a lot of cultural conditioning attached to it. Why is anger so problematic? What is it that we – or people around us – fear about anger? Anger has immense power within it, power that can be used constructively or destructively. Anger can be a weapon but it can also be salvation. 
Over the millennia anger has changed history, powered uprisings, ended injustices. Even Jesus felt and expressed anger, as described in the story of the cleansing of the Temple in Jerusalem. 
And Jesus went into the temple of God, and cast out all them that sold and bought in the temple, and overthrew the tables of the money changers, and the seats of them that sold doves, And said unto them, It is written, My house shall be called the house of prayer; but ye have made it a den of thieves.
Matthew 21:12–13
For me this story symbolises the anger expressed at the corruption of the sacred, the pollution of the pure, the manipulation of truth. In our time I believe we can relate to this whether we think of it in terms of pollution of nature, violation of places of worship, corruption of democracies, manipulation of human interaction, or the theft of the innocence of childhood. 
In this talk we will look at how we can utilise anger constructively, work with our inner fire power to build strength and resilience, channel it into a creative force for betterment, express it appropriately and unhook it from the associations with shame, weakness or danger. 
Don't worry, this won't be an angry talk, and we won't be raging or breathing fire. On the contrary, this is actually about loving ourselves and loving being human with all our fire power and passion. And how appropriate that we will be doing so at the time of the lion – in Leo season – loving our own lion hearts!
I will also allow time for my collective to channel through me, so we may experience more of their wisdom, support and love in whatever form they choose.
The time and place for this talk is
Salisbury Quakers Meeting House
£10 per person, payment in advance or in person.
Please let me know if you intend to come
If you would like to pre-book a space please pay via this 
PayPal link
 or use the BACS payment details above to secure your booking.
Please email me to let me know what event you have paid for and the names of those attending, thank you!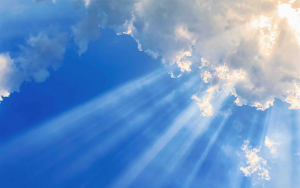 Tuesday 27th August 
A New Earth – A New Me
with Theresa Dahl and Janet Treloar, and our old friend Zac (the ascended master Djwal Khul)
As cycles are closing out and a new dawn arises let us meet to celebrate the rising sun on humanity. Let us welcome the newness, the openness, the expansion, the promise of new creation, and inspire each other to create the new life, the new world, that we hold it in our power to create. Let the new adventures begin!
If you feel inspired by this please set this day aside for a magical, inspirational, powerful experience! Our wonderful Zac has some surprises up his sleeve as always, and we are so lucky to have the fabulous Janet come to Salisbury again.
As the title suggests we will be going on a rather wonderful adventure together with the Earth – all for new creation, upliftment and harmony with nature. Zac will of course be sharing his deep wisdom and loving guidance with us, I will be channelling alchemical energy through sound, and both Janet and I will also be giving talks related to this, all tied together in a package of inspiration, love, excitement and of course…alchemy.
We invite you to come and be part of these creative forces – for the Earth, for yourself and thereby for all Earthlings who we share this beautiful planet with.
The location for this event is a lovely, light and airy village hall in Winterbourne Earls, just outside Salisbury.
Glebe Hall is situated in a location where we can tap into the beautiful and potent energies in the earth that run through this area, and which will support us on this exciting day!
More details including timings and price to follow soon!
Zac has explained that some of what he will be talking about can be thought of as 'building on' what he taught us on his last visit to Salisbury in May. It is of course not necessary to have been to the previous talk, but if you feel that you would like the audio recording of Zac's and Janet's talk in May this is available to purchase for £10. Please contact me if you would like this. 
His description of this earlier talk was:
"The time that we are moving into, particularly in this country, people are very concerned – what it means for the future. What we are going to talk about is very much about creating the life you live within the habitat that you exist within. So whatever is going on in your habitat, in other words whatever is happening – whether it be with community, government, neighbours, overbearing relatives, difficult friends – how you can not just rise above, not shy away, but how you can meld your energy to improve any situation; Live the life you dream – whatever your circumstances."
I wish you a wonderful, creative, inspirational August full of big hearted, courageous lion heart vibes and a sense of new beginnings, new chapters or even a whole new era! As I say – Together We Create The New Earth!