Edited: Recordings from this and other events with Janet Treloar and Zac  are available from my shop here.
Dear friends
I am so excited and thrilled to be able to invite you to this fabulous day together with Janet Treloar, Zac, myself and not least – our beautiful Mother Earth. I am as ever so grateful to Janet for coming to Salisbury once again, and for giving us the opportunity to learn from her as she has such wealth of expertise and experience that we can all benefit from. She also very kindly lets us connect directly with Zac, or the ascended master Djwal Khul as he is also known as, by allowing him to speak through her so we can experience him, his bubbly personality and his multidimensional awesomeness in all its unlimited glory.
Janet has such a vast catalogue of qualifications and experience that I cannot really do it justice in a few paragraphs. She has for many years practiced and taught hypnotherapy, past life regression therapy, spirit release, spiritual healing, space clearing, energy management, Earth energy work and not least channelling. She is one of the absolute top channellers in the world (in my humble opinion!) and is a natural 'out-of-body' channeller which means she is able to take her own energy out of her body so that another soul such as the ascended master Djwal Khul or other advanced beings can temporarily use her body to speak directly to us. For many years now Janet has regularly channelled him in the aspect of 'Zacharia' or Zac as we call him, which is one of his human incarnations that he chooses to 'put on' when he speaks with us. Janet teaches channelling workshops in addition to her continued work as a trainer with the Regression Academy, and with her absolutely vast knowledge of all things spiritual she has always been my first port of call for my own spiritual journey of learning, evolving and experiencing. I never miss a channelling workshop with Janet & Zac as they are legendary! Janet is also one of the kindest, most compassionate and patient human beings you could meet.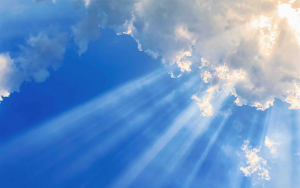 With Theresa Dahl, Janet Treloar and Zac (the ascended master Djwal Khul)
As cycles are closing out and a new dawn arises let us meet to celebrate the rising sun on humanity. Let us welcome the newness, the openness, the expansion, the promise of new creation, and inspire each other to create the new life, the new world, that we hold it in our power to create. Let the new adventures begin!
It may not seem like it when we look at the chaos around us in the world, but vibrationally speaking The New Earth is here! The past is in the past and the Earth is moving forward into new cycles, onto new adventures, creating a new self. We are her Earthlings, we who live on Earth, and whether we know it or not we are part of the ecosystems of the Earth – both physically and energetically. It is up to humanity to create the world we want to live in on Earth – the global, regional or local societies we want, the future we want, the life we want. Now is a time to dream big, to believe in the immense potential of the human being and humanity en masse. Perhaps more than any other time in our history we have the possibilities and the power to develop peaceful, sustainable, liberating ways of living together on this planet – in harmony with each other and in harmony with nature. As the Earth births her new vibrational state of being, it is up to us now to create the physical, human manifestations of our idea of a New Earth, to anchor our 'ideal world' from dream state into form, structure and practice.
This day is a day of inspiration, love and support. Through our harmonious symbiosis with the Earth, as we love and support the Earth in her evolution the Earth loves and supports us in ours. This day is about our connection with the Earth, our connection with ourself and about setting our big dreams free.
Some of the main ingredients we need in order to create the new, to become the new, to follow our dreams are vision, passion and power. 
This day offers us all three and more! Together, Janet, Zac, the Earth and I will bring inspiration, empowerment, insights, ideas, guidance, potential, creativity, love and support for new growth. You bring yourself, your own dreams, your heart's desire for the future, and your love for the Earth.
T

ogether the Earth and her Earthlings are unstoppable, together we are a force to be reckoned with – a force of nature!
I will be bringing my passion for sharing unashamedly grand visions for a New Earth society, based on some of the contents of a book I am working on, entitled 'Manifesto for a New Earth'. I will also aim to inspire empowerment, liberation, creativity, love, and joy through insights on spiritual alchemy, and I will channel alchemy energy through sound in the form of ancient soul languages which connect with us at a deep level and offer powerful support, desired change and evolution.
Janet will share with us some of her vast and valuable knowledge as well as brand new, cutting-edge insights on how we can harness power and capitalise on the the natural energies of the Earth, both for balancing our own energy and for transformational personal empowerment. Janet has extensive experience to draw on from different aspects of her work over many years. She has trained in and worked actively with Earth energy in many different forms over the years, and in addition to this she has accumulated huge amounts of knowledge about this topic both from her work as a regression therapist and trainer at the Regression Academy as well as through being the channel for Zac to share his teachings about this.
Zac will bring his loving, higher wisdom to help us create, evolve, become, learn, understand, to make the most of our inner power and not least to make the most of our time on Earth. He will give his own perspective on the theme of the day, and I know he will enlighten us about what we can learn from nature, among other things. Additionally I am sure he will, as always, surprise and delight us with whatever new information he might choose to share, as well as blessing us with his never-ending, joyful inspiration and support. We never know quite what he has cooked up for us but as everyone who has met him knows he always seems to bring just the right flavour to any group he speaks to. He thrives on this form of direct interaction with people and I think all who experience him come away feeling deeply held in love, and having gained a piece of higher wisdom and food for the soul.
If you feel this speaks to you we would be delighted if you would like to come and take part in this rather magical day – in love for the Earth and for a brighter future for all!
The location for this event is a lovely, light and airy village hall in Winterbourne Earls, just outside Salisbury. 
Glebe Hall is situated in a location where we can tap into the beautiful and potent energies in the Earth that run through this area, and which will support us on this exciting day! 
Vicarage Lane, Winterbourne Earls 
Please find more details including map here: 
Doors open 09.45 for a 10.00 start, and we aim to finish around 16.30 but please allow a little extra time.
Fruit and snacks will be provided, but please bring your own packed lunch!
In order to maximise what we can get out of the day we will have a short lunch break, plus a couple of additional short breaks. 
Unfortunately we will not be able to use the kitchen to heat food.
Please bring a notebook / pen & paper for some short exercises.
Price for the day is £75
⭐️Early bird offer is £65 if you pay before the 16th August!⭐️
To secure your space please make the payment either through BACS (please contact me for details) or by following this 
PayPal link.
All bookings must be pre-paid.
To book your space please contact me by replying to this email 
(please do not contact Janet). Please feel free to share this with anyone you think may be interested!
I would be grateful if you could let me know whether you will be car sharing with others on the day, as I will need to let the venue know how many cars we will need parking for. Thank you very much! 
I hope you would like to join us on the 27th August for a magical, uplifting, inspirational adventure together with the Earth and Zac and the vibrational frequencies of The New Earth!
NB. Some parts of this day will be audio recorded and made available for purchase to those who cannot join us in person, however the full experience will be exclusive to the group on the day.
Zac has explained that some of what he will be talking about can be thought of as 'building on' what he taught us on his last visit to Salisbury in May. It is of course not necessary to have been to the previous talk, but if you feel that you would like the audio recording of Zac's and Janet's talk in May this is available to purchase for £10. Please contact me if you would like this. 
His description of this earlier talk was:
"The time that we are moving into, particularly in this country, people are very concerned – what it means for the future. What we are going to talk about is very much about creating the life you live within the habitat that you exist within. So whatever is going on in your habitat, in other words whatever is happening – whether it be with community, government, neighbours, overbearing relatives, difficult friends – how you can not just rise above, not shy away, but how you can meld your energy to improve any situation; Live the life you dream – whatever your circumstances."
Finally, for those interested in purchasing the recording of my latest talk on 'Sacred Rage – Constructive Anger' on the 3rd August please see the description of this event and find details below.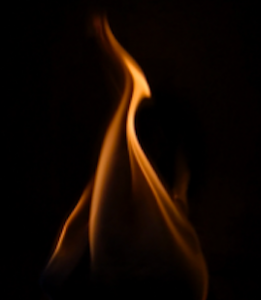 Saturday 3rd August
Sacred rage – constructive anger
Anger is an emotion that has a lot of cultural conditioning attached to it. Why is anger so problematic? What is it that we – or people around us – fear about anger? Anger has immense power within it, power that can be used constructively or destructively. Anger can be a weapon but it can also be salvation. 
Over the millennia anger has changed history, powered uprisings, ended injustices. Even Jesus felt and expressed anger, as described in the story of the cleansing of the Temple in Jerusalem. 
And Jesus went into the temple of God, and cast out all them that sold and bought in the temple, and overthrew the tables of the money changers, and the seats of them that sold doves, And said unto them, It is written, My house shall be called the house of prayer; but ye have made it a den of thieves.
Matthew 21:12–13
For me this story symbolises the anger expressed at the corruption of the sacred, the pollution of the pure, the manipulation of truth. In our time I believe we can relate to this whether we think of it in terms of pollution of nature, violation of places of worship, corruption of democracies, manipulation of human interaction, or the theft of the innocence of childhood. 
In this talk we will look at how we can utilise anger constructively, work with our inner fire power to build strength and resilience, channel it into a creative force for betterment, express it appropriately and unhook it from the associations with shame, weakness or danger. 
Don't worry, this won't be an angry talk, and we won't be raging or breathing fire. On the contrary, this is actually about loving ourselves and loving being human with all our fire power and passion. And how appropriate that we will be doing so at the time of the lion – in Leo season – loving our own lion hearts!
I will also allow time for my collective to channel through me, so we may experience more of their wisdom, support and love in whatever form they choose.
For the recording of this talk please contact me and I will send you a link to download it. 
Please use payment details as given above, either through BACS or Paypal. The price is £10.