Dear friends
As we are turning a corner and stepping into the final quarter of this year we are beginning to leave behind not only the summer but also the decade. These last ten years have been transformative in many ways, and I look back and think how far I have come. This, I am sure, I am not alone in. When we think back to how the world looked in 2010 it can feel like it was a different world in many ways. How much has been transformed globally, and in people's minds!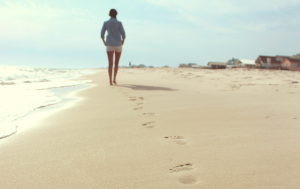 As we are nearing the beginning of the next decade I cannot help but wonder what the next few years will look like. More than ever it feels like the potential for new creation is so strong in humanity now. I am sure there is much we don't know about yet, many surprises and many unexpected happenings, but overall it feels like a positive, hopeful time for us all. More than ever I think we can manifest very rapidly, manifest very strongly, and this power to manifest – to create the future – I think will be one of our strongest cards now. It truly is a time when humanity is starting to take the reins more and more – over our own future, our own relationship with the Earth and our own relationship with ourselves. There is a maturity emerging I feel, and I think we will begin to see this in many ways, and perhaps one of the things that will surprise us will be the breaking down of patterns in behaviour, breaking down of stereotypes, breaking down of what is expected of people in power and authority, for instance. There are ancient archetypes that are rapidly transforming at the moment and I think this will be manifest in what we see in people's behaviour – even from those who we least expect it from.
All this has such huge potential for our world. It is made up of individuals after all, and as we know individuals can forge massive change.
And in this spirit of optimism and hope I am looking forward to the next few months and all the delights that the universe has to offer. Among them, perhaps, may be the next event in my calendar when I will be delighted to be able to take you on a tour under water and explore the magic and wonders of the oceans – all from the safety of your own mind. 

Saturday 12th October
10.45am – 12.00pm
Journey into the ocean
A guided meditation to take us on a beautiful journey underwater and discover what may await us there. Alongside some of our friends from the animal kingdom we explore the beauty, magic and mystery of the oceans through time. An hour of blissful flow – perhaps leading to new found insights, ideas or thoughts, or simply a relaxing morning hour for your own enjoyment. 
If you would like to join me for this meditation please let me know and I will send you a confirmation email with further details. 
This event will take place near Salisbury and is £10 per person.
Please bring a yoga mat or something else comfortable to lie on.
Payments may be made through this PayPal link or cash on the day.
And finally, a 'save the date' notice for Tuesday 22nd October!
Spiritual Narcissism
This will be an evening talk in collaboration with a wonderful guest speaker where we will take a deeper look at what narcissism really is, and how it can manifest in different ways on a spectrum from 'everyday narcissism' to the more extreme behaviours within a personality disorder. We will take a particular look at how narcissism can play out in spiritual contexts in a variety of ways. 
More information to follow, but if you are interested in coming to this event I would be grateful if you could let me know and I can get an estimate of the numbers. Thank you!
Then the only thing left is to wish you all a wonderful autumn equinox tomorrow and new moon / super moon on the 28th September and I hope to see you in October or at other events in the future!
Oh, and remember that you are amazing and beautiful and one of the pioneers of the New Earth😉