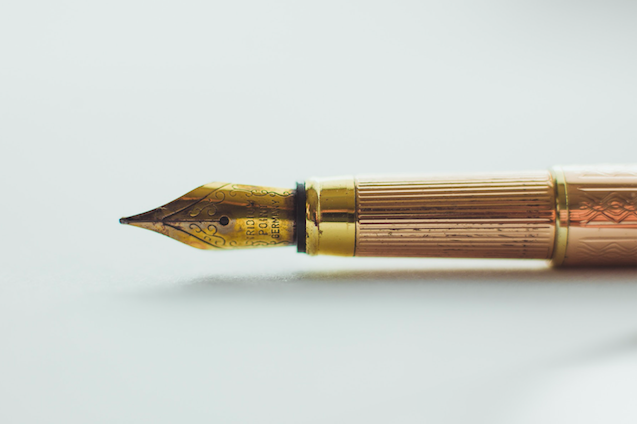 Below are some testimonials and feedback from clients who have experienced a variety of the work I do. Many of the testimonials are anonymous due to the nature of the work and the strict code of confidentiality I adhere to.
I worked with Theresa through the modality of hypnosis. I was connecting with Theresa as I primarily had low confidence relating to work, plus not feeling good enough to do the job I do, which also brought up low self worth and self love. The session was at a pace to match my experience. The gentleness and hypnotic voice helped me relax so that I could access a deeper level of consciousness. Theresa helped me to journey through my emotions so that I could understand and work with them, to bring myself into a greater way of being.
Theresa has such a special gift in tapping into just what is needed to bring forward stuck emotions so that they can be cleared. Since having my session I am able to feel more confidence in the work that I do. I have been empowered to bring forward my own special gifts in my work and know that I am unique and feel that I am able to move forward on my journey to serve humanity. SAB, UK
From my experience of hypnosis with Theresa I have a new tool for life giving me support with my problem should it ever arise again, a new sense of perspective, as well as a wonderfully relaxing experience I can utilise again and again. 
The atmosphere was calm, relaxed, comfortable, open, and non judgemental. I felt I could be completely open about my issue and happy to allow Theresa to assist me with it. Since receiving the hypnosis I have a new more balanced and calm attitude towards the issue which has reduced significantly to the point of being now barely there. Anonymous, UK
Theresa is a remarkable person in every respect. A truly gifted channel and portal of amazing energy. It's no coincidence 'The Collective' choose her as a channel for their profound, moving and loving knowledge and energy.
Theresa – you are a wonderful, no nonsense, Norwegian multi dimensional gift to us all and thank you for all your help and advice!! Anonymous, Wiltshire
The coaching I received from Theresa and her Collective gave me total clarity on what exactly I had to decide to do around a life changing situation. They did not tell me what to do of course, it was more of what potential and possibilities they saw opening up, and this confirmed much of my experience to date. Just having this powerful confirmation of my inner feelings and intuitions, and making sense of the synchronicities happening, all gave me a very clear vision of my path going forward, so I could make my decisions with certainty. Now, 10 days after making the decision with clarity and confidence, I am witnessing my life changing in wonderful ways, and I know this will continue to unfold. Thank you so much Theresa and your Collective for your loving and gentle guidance. Anonymous, Reading, UK
Benefits of the work I've done with Theresa:

More love, intuition, synchronicity, creativity, physical and mental energy
More confidence in myself and my abilities
More connected with nature
More empowered and supported
A sense of belonging or being part of something bigger than myself
A deeper understanding of why I sometimes feel very different to others and why the physical world can feel like a struggle
Renewed sense of purpose in life
Ideas on how I can develop my career in line with what the world needs
Improved feelings of hope and resilience to deal with the chaos of the world
Understanding of high and low vibrations and relating it to past experiences
Insights into spiritual emergence vs emergency and learning practical ways to be more grounded
A different sense of how relationships are formed and how people might be drawn together
A different perspective on animals and pets
Powerful insights re feminine / masculine energy and world transformation
Benefits of Theresa's way of working:
A healthy, open approach to spirituality (no hierarchy, rules, expectations, unnecessary commitments, exploitation, mind games)
Ideas presented in a straightforward, authentic and down-to-earth manner 
No platitudes, empty statements or distorted spiritual language
No diminishing of your personal power through belief in a 'higher' power
An approach that is congruent with the 'real' world and fits with my therapeutic training, ie. all emotions accepted and acknowledged.  Not spiritual escapism where only the 'high' or positive feelings are allowed. Bridget Woodward, Wiltshire
"Theresa's channelling is moving and beautiful. The sounds of the ancient languages feel exquisite and delicate yet powerful, like a mountain stream" Anonymous, Wiltshire
I had never experienced any kind of energy work before and was a little apprehensive. Theresa helped me to feel safe and secure. She guided me very gently through the experience and I felt nourished, very calm and full of hope afterwards. The images and words she spoke were incredibly resonant for me and she supported me with understanding what they might mean. Theresa combines deep wisdom along with a wonderful empathy and warmth. Anonymous, Wiltshire
Theresa is a truly gifted individual and it is no surprise she has been chosen to bring forward profound knowledge from the loving guides who channel through her. Theresa has channelled remotely and in person for me on several occasions this year, with truly remarkable, beautiful results! She demystifies the whole process and works in a relaxed practical manner that allows one to interact and to not feel at all self conscious. The knowledge passed on to me from Theresa's guides and Electra in particular still amazes me on the level of insight and in the loving beautiful intention. It is really moving to read and hear things that connect with you on a deep soul level. The knowledge given to me has helped me hugely to move forward with my purpose in life and it's so nice to always know Theresa is available for guidance or just a chat! I would recommend everyone to have a session with Theresa and guides as it is life enhancing and the clouds seem to part and the path becomes a bit clearer with each session.
Thank you for all your help, guidance and friendship. James G-F, Wiltshire
I met Theresa on the channeling course [Janet Treloar's courses where I assist her] where she looked after me during my difficult emotional state that I had been going through. She gave me full attention, outstanding care and selfless help from her open heart. Since then we have been working together, having amazing spiritual talks and powerful, transformative healing sessions. Theresa has always made me feel the most welcome at her home, which gave me the sensation of being in safe place, where I am taken care of. During our meetings she managed to heal my solar plexus, which extremely improved my work as a therapist. This released me from discomfort, pain and drain of energy, that I had been feeling for many months. I am stronger and much more protected in my work now, with stable solar plexus and I am truly grateful for having Theresa in my life as a healer and friendly, supporting soul. Anonymous
I am the uplifted recipient of much wise insight and great guidance from the highest Universal realms of consciousness. On several occasions I've been grateful to receive Theresa's clear channelled wisdom – feeling stuck in my life /self in some way, for both future direction and enlightenment in the moment. Knowing I can rely on her total integrity, I can positivly thoroughly recommend her to all.
J.P., Glastonbury, UK
Working with Theresa has been a journey towards an awareness and deeper understanding I would not otherwise have explored. Because of her gentle and wise approach and guidance I dared to open up to new ways of thinking. So far, it has shown me connections which I did not understand and increased my empathy and knowledge of people and the impact we have on our surroundings. I am forever grateful to Theresa for this and will continue to learn forever now my journey has started. MB, Oxfordshire
I met Theresa whilst working at home. We soon realised that we had common energies. She has now given me the confidence to use my energy. We meet regularly to discuss things and she has helped me channel and be less anxious. I feel more peaceful and the healing takes me to a different dimension. Thank you. Jon