CREATE A SAFE HAVEN FOR YOU AND YOUR FAMILY
CREATE A CLEANER ENVIRONMENT WORLDWIDE
– NOW AND FOR THE FUTURE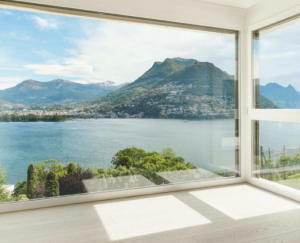 HEALTHY PEOPLE, HEALTHY BUILDINGS, HEALTHY PLANET
HEAL MY HOME PROVIDES SOLUTIONS FOR A TOXIN-FREE,
HEALTH PROMOTING, ECO FRIENDLY FUTURE, INDIVIDUALLY TAILORED TO YOU
Bringing the Scandinavian focus on healthy buildings to the UK, with decades of living with deep awareness of how our physical environment influences our health and wellbeing, I started Heal My Home to help you create a home – and a planet –  that optimises health.
You are a part of the ecosystems of the Earth. Everything you do has an impact on the rest. This is the power you have – to clean up the Earth through your own lifestyle. Heal My Home helps you create a healthy, clean and toxin-free living environment in your own home – and in the world.
HOUSE DETOX®
A House Detox from Heal My Home is tailor made for you, your home, your health and your situation. This is not about de-cluttering or having the perfect looking home. This is a real detox for your living environment, and therefore for you. Depending on what you would like help with, a House Detox may focus on areas such as:
✧ Reducing unhealthy chemicals in your home, replacing targeted products with safe and effective alternatives, and minimising negative effects of what we cannot eliminate. Some of the usual areas of interest include
Textiles
Furniture
Mattresses and bedding
Food storage & cooking equipment
Decorating materials
Water purification
Air filtration
Laundry & Cleaning products
Vacuum cleaners
Everyday consumer items
and much more…
✧ Reducing allergens if you have allergies or sensitivities. Some common areas of focus may be
Dust mites
Fragrance
Pet hair & dander
Cleaning products & methods
✧  Reducing certain forms of EMF exposure
WiFi, cordless phones & similar forms of radiation
Microwave ovens
Certain types of lighting
✧ Eliminating toxic mold, one of the greatest indoor threats to health, may include focussing on
Condensation
Leaks
Damp
Ventilation problems
Indoor plants
Fridge
Washing machine
Waste systems
INTERIOR DESIGN
With a diploma in Holistic Interior Design, and a keen eye for aesthetics, detail, colour and visual harmony I am more than happy to help you find products and solutions that are not only healthy and eco-friendly, but also beautiful – on their own or together as part of a complete design. Should you wish to add a design aspect to your House Detox project – whether small or large – please do not hesitate to discuss this with me, and together we can find out how I may help.
EACH PROJECT IS UNIQUE
Whether you want help finding a new mattress, paint for the nursery, a comprehensive assessment of your living environment, or a healthy, holistic design project – each client is unique and everyone's requirements and budget are unique. A price is worked out based on what you decide to do. Speak to me today about how I may help you, and together we can plan your way forward towards a healthy, life enhancing, beautiful living environment.
Who can benefit from a House Detox?
Everyone! – You, your family, your pets and the Earth's ecosystems; water, soil, air, wildlife, pollinators, plants – all inhabitants of this planet! It may be of particular importance for children and young people who are still developing, and for those planning to have children – to optimise fertility and a healthy pregnancy. It may also be particularly beneficial for people with health conditions such as allergies, sensitivities, or certain chronic illnesses.
ABOUT ME
I have always been passionate about creating healthy, toxin-free living environments – in our homes and in our planetary ecosystems. Growing up in Norway, where the concept of 'healthy homes' has been well known for decades, this is something I have had awareness of and interest in most of my life. 
In addition, due to coming from a family with severe allergies, sensitivities and asthma I learnt first hand how crucial it is to understand how our health is influenced not only by exercise or what we eat, but also by what we are exposed to from our physical surroundings. I have spent decades learning about environmental health, chemical toxins, mould issues and radiation and implementing that knowledge in my own life and every home I have lived in. Combining this with my creative side and my natural affinity for design, colour and visually harmonious interiors, taking a course in Holistic Interior Design became a natural next step for me. Heal My Home is the result of my lifelong passion for creating beautiful, healthy, harmonious safe havens in our buildings. 
For more information please click on